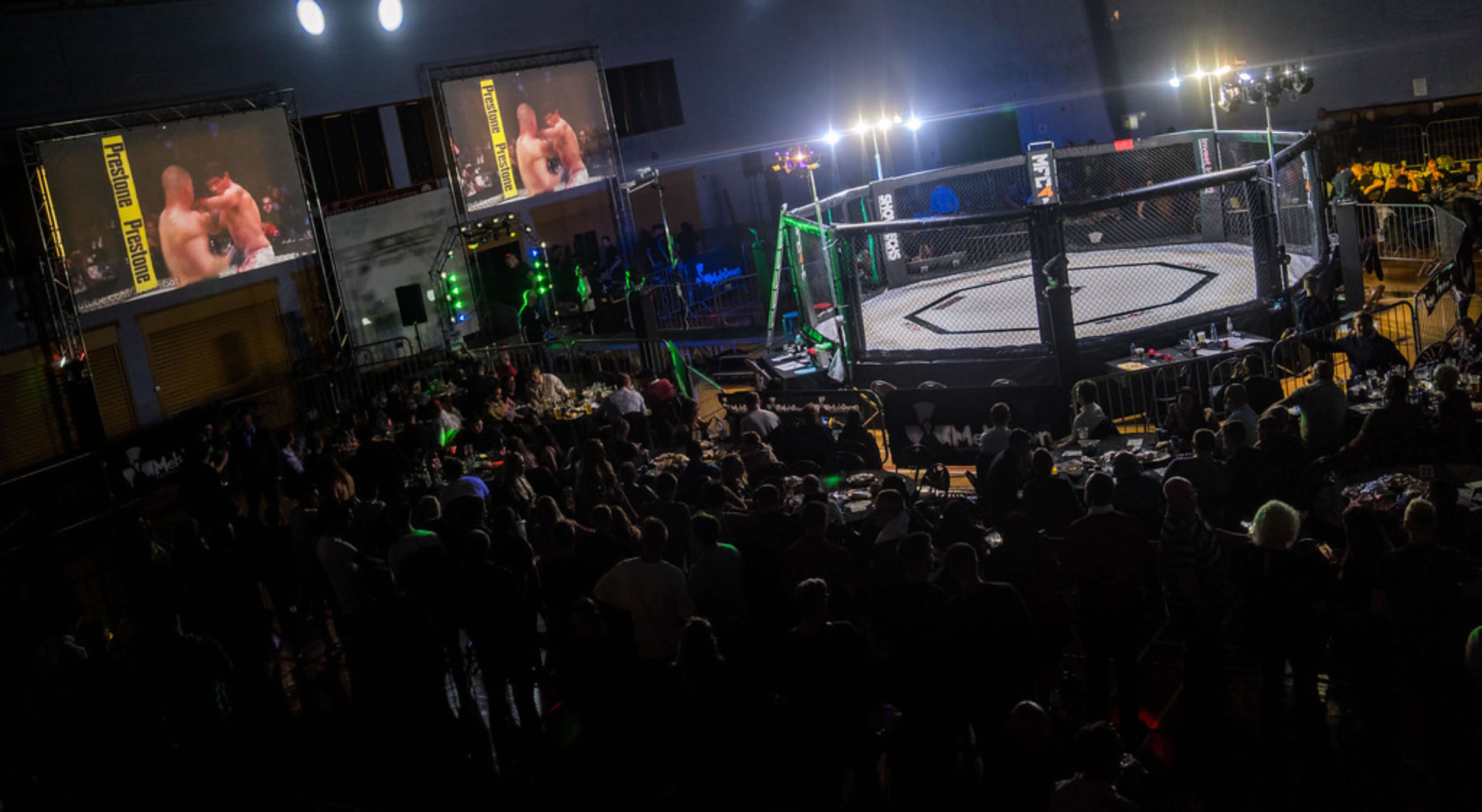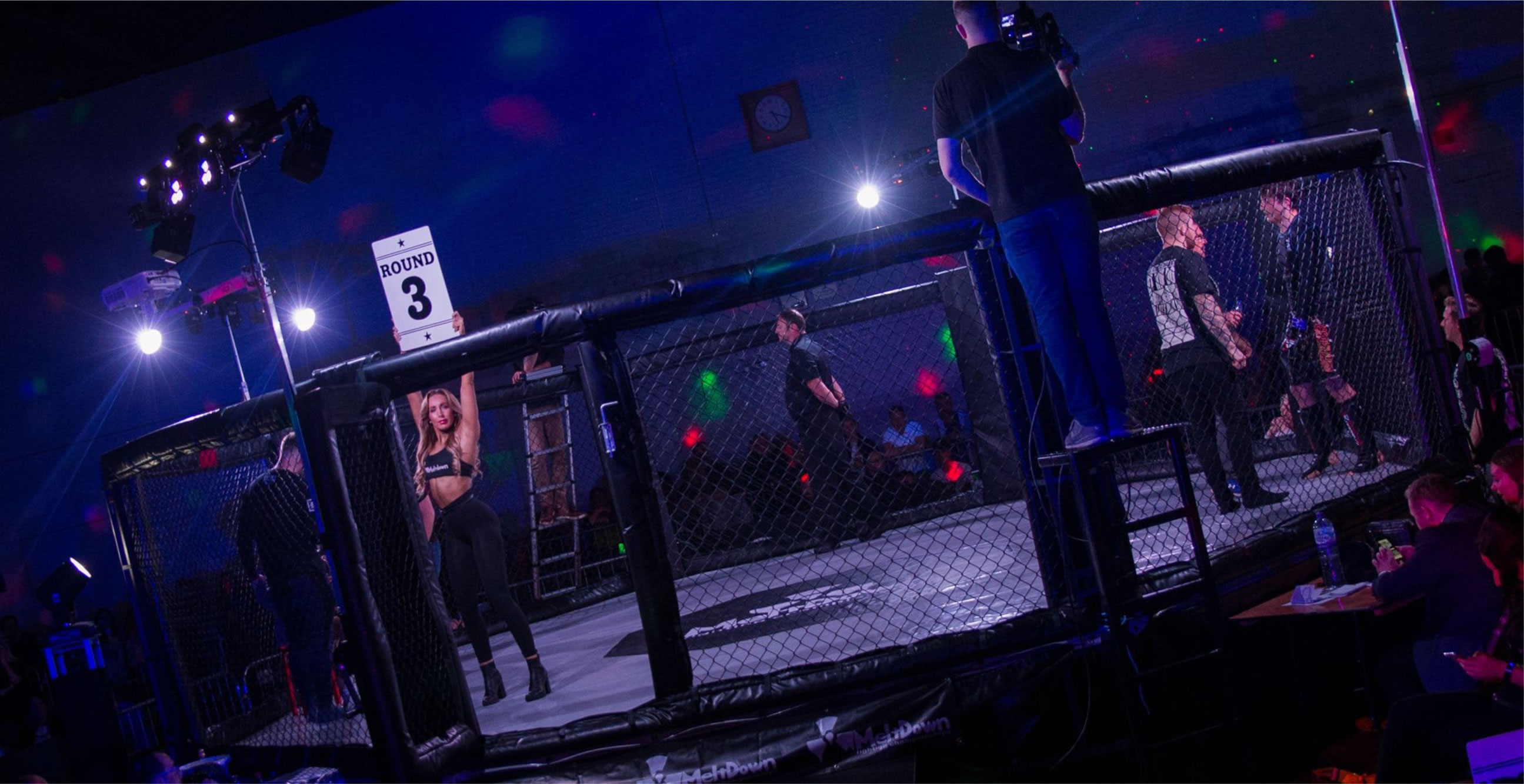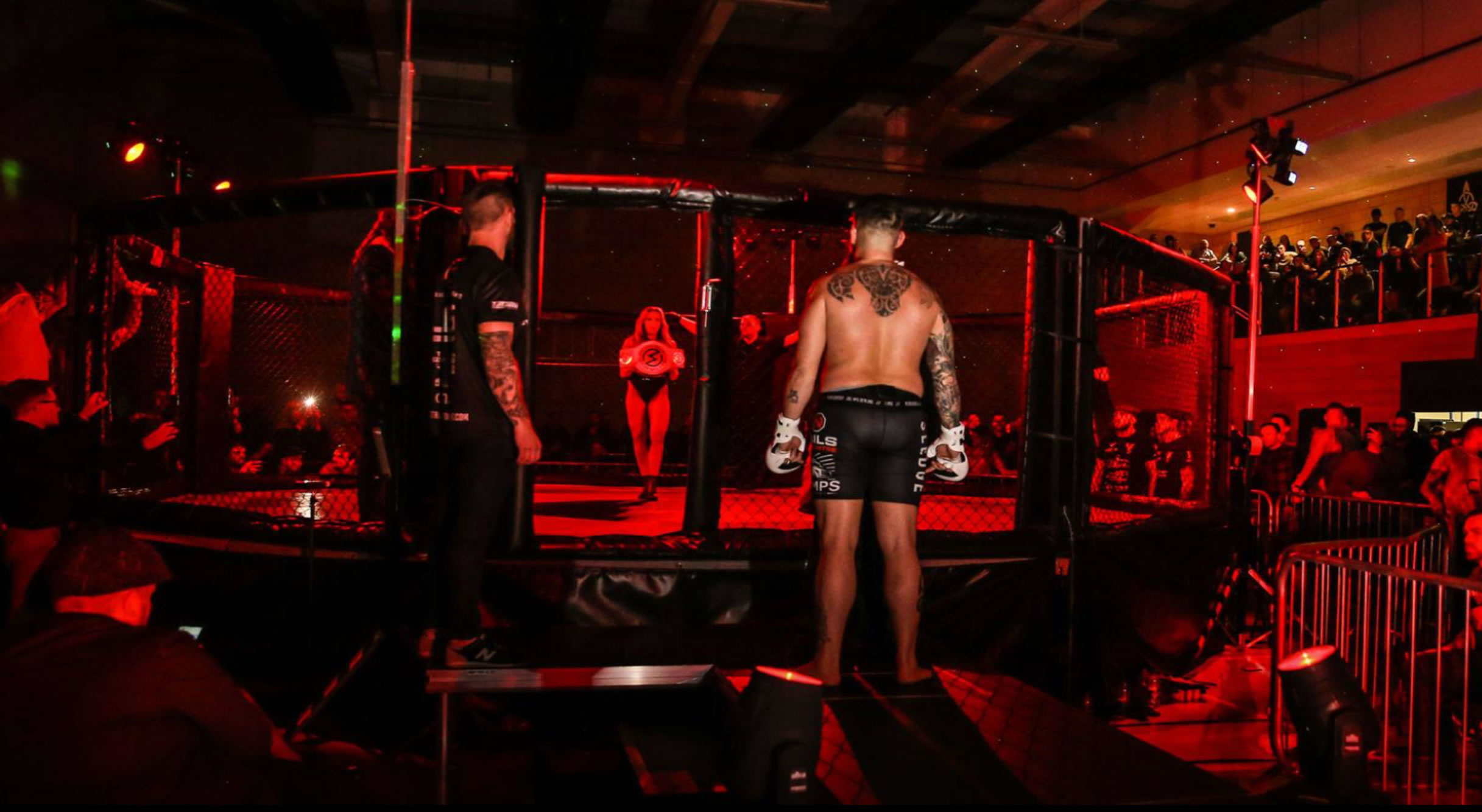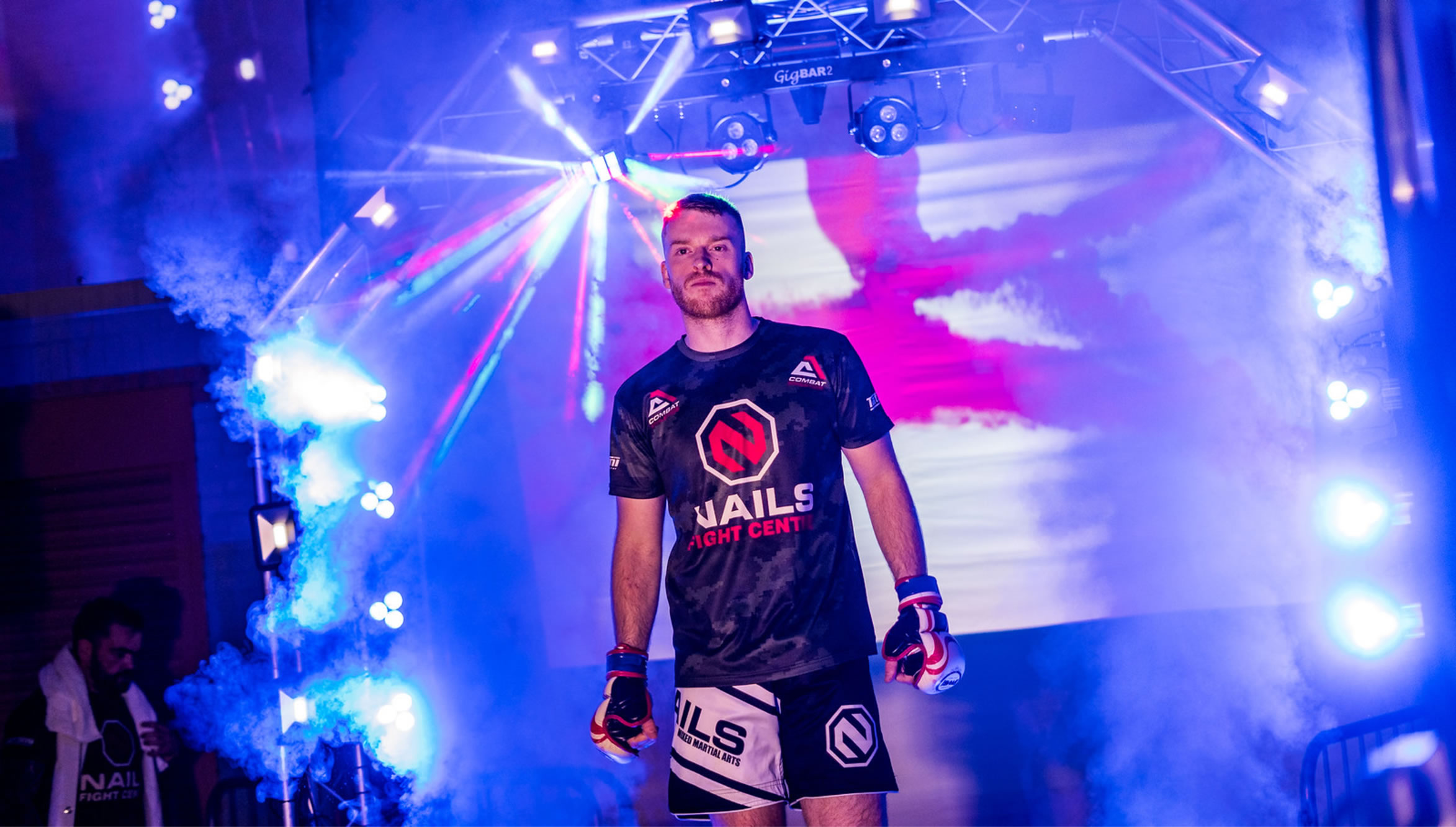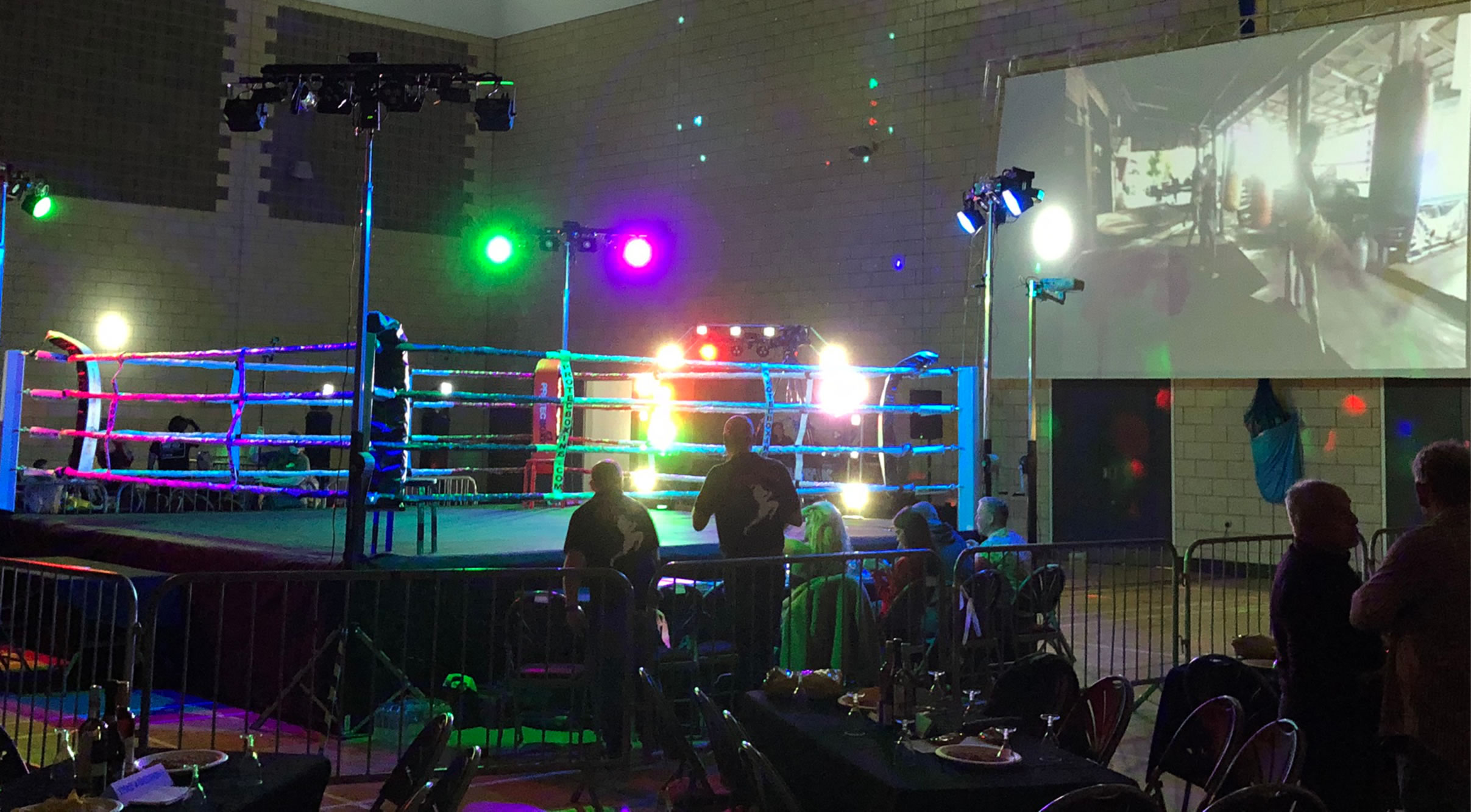 Welcome to Showtechs Promotions
Showtechs are a professional event services & production company based in Bristol covering the whole of the UK.
Why not let us take some of the stress out of running an event by dealing with just one company that can take care of the complete set up. It may even work out less than you currently pay!
We can supply as much or as little as your show requires from 18 and 24ft pro MMA cages, Boxing rings, bespoke lighting and lighting effects, elevated walkways, live streaming and in-house projection, video walls, over head lighting rigs, video recording and video editing, 10,000W PA and sound system, DJs and much more.
About Showtechs Promotions
Showtechs are based in the South West so we can easily access the whole of the UK. Our aim is to give a "Big Show" feel to all events no matter what size they are. Having worked on huge productions such as UFC Fight Pass, Cage Warriors and BBC Sport our mission is to bring the same level of production and excitement to smaller fight events.
We can offer a complete event & show package tailored to your requirements and budget.
Working alongside promoters we aim to help develop your unique brand and continue to push it forward keeping pace with the very latest technology and industry trends. With our extensive experience of over 40 years in the combat sports industry we know what makes a successful show and are only too willing to share this with you.
Our Services
MMA Cage and Boxing Ring Supply
We have 18ft and 24ft pro platform MMA Cages and 18ft high platform Boxing Rings for hire. We also have elevated walkways for fighter entrance available. All with full indemnity insurance included at no extra charge.
DJ, Sound System and Lighting
We can fill the largest of venues with quality sound from our 10,000W PA System. We also have club level DJ's who play live music sets to create an awesome atmosphere. All our fighter entrance and Cage/Ring Lighting is custom built to complement our set up with smoke, lasers and moving head light shows remotely controlled by our lighting tech.
Digital Media
Our media services include professional filming from up to 5 video camera stations. We can produce individual fight videos, highlight reels and promo video's all up-loaded to YouTube or Facebook for you. We can also stream live feeds to social media or project in-house on one of our huge venue screens so no one misses any of the action. We can also play sponsors videos on our live feeds.
Our Customers
At Showtechs our customers range from large national productions such as UFC Fight Pass, Polaris Pro Grappling and Cage Warriors to local shows such as UWCB, MeltDown, Stand Up War, Adrenalin, Rage MMA, Showtime MMA, Ultra MMA, Destiny Boxing, Strike & Submit, Gods of War, Phoenix Fight Nights, Ace Grappling, True Champion, Tear Up and many more. No matter what the size of the event we can tailor a unique look and feel to your needs and budget.
Showtechs can take the hassle out of putting your show together by supplying a complete solution and quite often this can work out more cost effective as well.
You can contact our office on 0800 368 8744
or
email info@showtechs.co.uk
Showtechs Promotions Ltd
1-21 Bedminster Down Road
Bedminster
Bristol
BS137AB